News from the Farm
Hello from Weir Tree Farms! We hope this newsletter finds all of our customers and their families in good health. The past year and a half has been difficult for many people and we are hopeful that things are slowly returning to normal. We are all well here on the farm - Jay's father, Bill Sr., underwent a major back surgery in the middle of August and is now home recovering. The recovery process has been slow, but he is slowly gaining his strength back. We have enjoyed a couple of family camping vacations this summer and are looking forward to the cooler days of Fall.
The 2022 nursery prices have been set and can be found on our Christmas tree planting stock page. As has been the trend for the past few years, we are already sold out of some species of transplants. There is still a nationwide shortage of Christmas tree transplants and seedlings and we would suggest placing an order before October of this year. Our hard working crew was able to plant 25,000 trees this Spring. This summer has not been as dry as last summer, but we did not receive as much rain as we would like to see or need. The majority of the rain that fell in New Hampshire was in the southern part of the state. The mature Christmas trees are very resilient and not affected by these drier conditions, but the transplants and seedlings do not fare as well. Normally, we see 10% mortality in our younger plants, but that percentage has crept up to a little over 15% the past two summers. One thing a farmer cannot control is the weather!!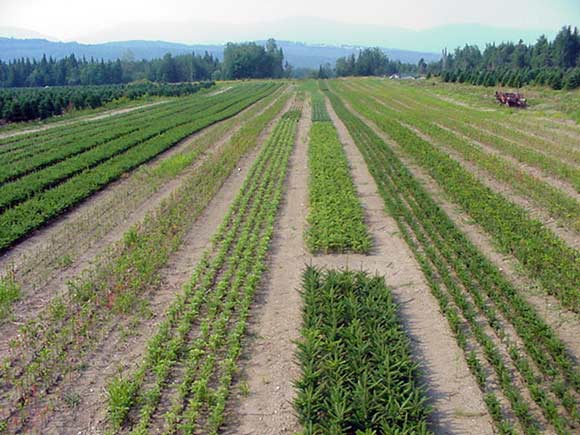 On September 6th our online store will be live and accepting orders. In addition, we will be mailing our annual reminders out to our returning customers in mid September. Once again, there is a huge change in our mail order Christmas tree offerings this season. Due to a couple reasons, we will not be able to offer mail order trees taller than 6 feet. Last season we had to lower the maximum height of mail order trees to 7 feet and now this season we have to lower that maximum height to 6 feet. We understand that this size will not work for a majority of our customers and we apologize for the inconvenience. This decision was not an easy one for us to make , but we are hopeful that this may change in the future. Last year we were sold out very early on in the season again - ordering early is key. We are still offering an early order discount if you place your order before October 15th. Our wreath designs are once again streamlined. Believe it or not, it has been even tougher this season securing bulk amounts of certain decorations. It is hard to believe that even the supply chain for Christmas decorations has been affected, but here we are! We will still do our absolute best to meet all your needs.
Currently, our hard working employees are putting in grueling days getting all of the shearing done of our trees. One new change to our farm is that in January we began the process of applying for H2A workers. It was a long, tedious process, but everything worked out in the end and we welcomed two new workers to the farm at the end of July from South Africa. Nicky and Elex have been a great addition to the farm and have proven themselves to be extremely hard working in the short time they have been here. Our crew has been very welcoming to them and glad to have them since we have been experiencing a very real labor shortage for the past couple of years. The labor shortage is something a lot of businesses have been dealing with and we anticipate that, in the future, we will be securing more H2A workers every year to supplement our local labor force.
Our boys, Jackson and Cooper, are now fourteen and eleven years old. Jackson graduated eighth grade, second in his class academically, and is officially a freshman in high school. He joined our shearing crew this summer and has proven to be a natural at pruning Christmas trees. Cooper will be entering middle school this year and is excited for soccer season! They have continued to run their farm stand and have been very successful in their firewood and blueberry sales. We could not be more proud of them. As always, feel free to e-mail, call or visit. We hope to hear from you all very soon!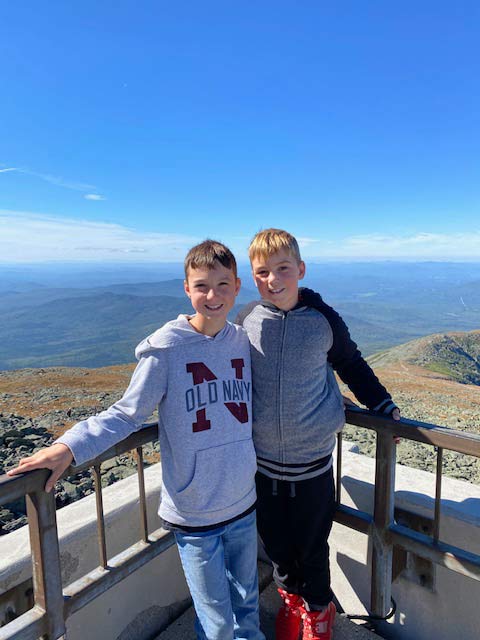 -The Weir Family