WEIR TREE FARMS
Balsam
•

Fraser

•

Fralsam™ Fir

•

Christmas Trees
Providing Quality Christmas Trees for Three Generations
2021 Choose and Cut
We will be open starting Saturday, November 19th through Sunday, December 12th. Hours are 9am to 4pm except on Sundays we will be closing at 3pm.

Weir Tree Farms has been a family owned and operated Christmas tree farm since 1945. Our farm is a wholesale, mail order, and choose and cut operation offering Fraser, Balsam, Fralsam™ and Korean x Balsam Firs. The Fralsam™ Fir is a hybrid cross between the Fraser and Balsam and was developed on our tree farm. The Korean x Balsam Fir is a hybrid cross between the Balsam and Korean that we are currently working with on our farm and it is showing great promise.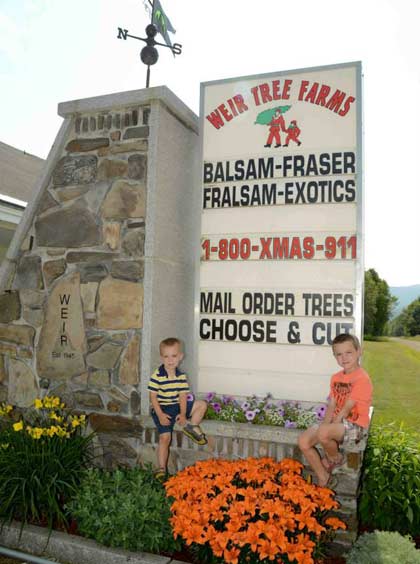 Please call 1-800-962-7911 toll free for more information or visit our farm in scenic Colebrook, New Hampshire.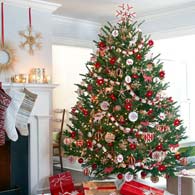 Christmas tree planting stock grown from seed that has been harvested from the genetically superior trees present in our seed orchard
Pauline's Wreath Room provides our customers with a large array of wreath and gift products
Live, dug trees up to 8 feet tall are now available. Please call or e-mail for pricing
Members:
Weir Tree Farms
679 E. Colebrook Road
Colebrook, NH 03576
xmas@weirtreefarms.com