News from the Farm
Greetings to all! Thank you to all our nursery customers for an outstanding season! Due to the mild winter and very little snow, we had high hopes of digging transplants early, but the frost was extremely deep. This pushed back the start of digging by about two weeks and we would like to thank our customers for their patience. As every farmer knows, we are truly at the mercy of Mother Nature. We just set the 2017 nursery price lists this week. The price lists will be mailed to returning customers in September. Due to a nationwide shortage of transplants and seedlings, we encourage our customers to order as soon as possible and we will do our best to accommodate you.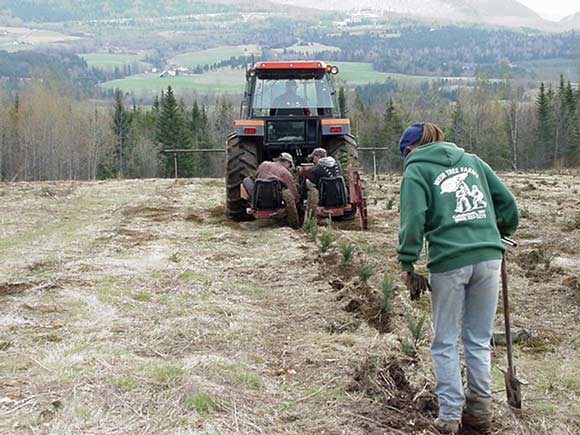 This summer we have a few projects here at the farm. In July, we began installation of a pole mount solar system. If all goes according to plan the solar system will be operational by August 1st and will supply 100% of our electrical needs. We feel this is a major step in our quest to become energy independent and we would like to thank Smart Energy of New England for their guidance in this process.
We are also working hard to get the farm into tip top shape as we are hosting the NH/VT Christmas Tree Association meeting on September 24th. The association is an invaluable resource to all Christmas tree growers, big and small, and we encourage everyone to attend. We are always amazed with how much information we take away from every meeting we attend. Jay and I are very excited and pleased to host this year's Fall meeting!
The 2016 wholesale tree prices have been officially set. If you would like to receive a price list for trees please call or e-mail and one will be sent to you. We are typically sold out of wholesale trees by the end of September so it is never too early to place your order.
The online shopping cart will be up and running by September 1st. We have three new wreath designs available this year. As always, if you do not see the design or size wreath that you need or want please call. We pride ourselves in being able to fill custom orders and our designers and wreath makers always love a challenge. Every year we try to address any issues our customers may have had with our online shopping cart and correct them. We always welcome any suggestions. It is important to us that the ordering process be hassle free and easy for our customers because there is enough stress associated with the holiday season and ordering your tree should not be a part of that!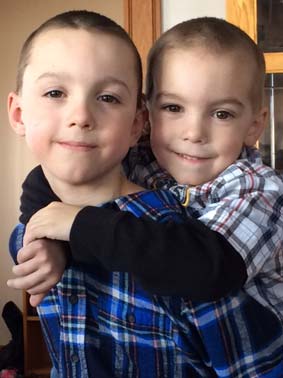 Finally, our boys, Jackson and Cooper, are doing well! We will be traveling quite a bit this summer as we love to camp all over New England. The boys love to fish, hike and explore - they are true nature lovers. They are enjoying their summer vacation and look forward to fourth and first grade in the Fall. As always, we wish you all the best this summer and feel free to stop by and visit if you are in the area!
The Weir Family